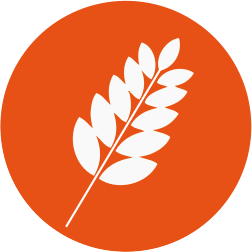 Master Agrofood Chain: Sustainability and Innovation
The current context of demographic, food and agro-ecological transitions raises new challenges for actors along local as well as global agricultural food chains: securing food supply in a sustainable way, managing risks and food safety, value enhancement and/or re-use of by-products…
This two-year program is designed for highly motivated students looking to work as researchers, industry executives or international experts, on building innovative and sustainable agricultural and food value chains. The main originality and strenght of this program are built upon a multidisciplinary and complex thinking approach consisting in the integration of different disciplines (mainly agronomy, agricultural economics, ecology and food sciences), and the partnership with a unique network of research centers and companies.
The newly trained graduates shall be able to develop a clear vision about the complexity of agricultural food chains, their contemporary transformation and the emerging issues. This program aims to accompany students in the acquisition of:
specific knowledge, methods and skills to diagnose problems at all levels of the value chains, develop a prospective analysis of emerging issues, identify current and future needs and work with different stakeholders on the elaboration of innovative and sustainable answers,
managerial and interpersonal skills necessary to lead research and development projects in collective settings and an international environment.
For that propose, the training approach is based on a combination of lectures, numerous real-life case studies and research-development projects tutored by researchers and professionals.

First year – (60 ECTS credits)
Semester 1 (S1) and Semester 2 (S2)
Agrofood chains, sustainability and innovation: concepts and methods (S1)
Fundamentals of agronomy, agricultural economics, ecology and biotechnology sciences (S1)
Multidisciplinary courses in industrial organizations, rural development, agro-ecology, valorisation of biotic and abiotic resources (S2)
Fundamentals of research methodology (S1, S2)
Case studies and multidisciplinary problem resolution projects (S1, S2)
Global seminar in partnership with international universities (S2)
Two-month internship in a research lab or enterprise (S2)
Scientific and corporate communication in French and English (S1, S2)
Second year – (60 ECTS credits)
Semester 1 (S1) and Semester 2 (S2)
Managing quality, risk and uncertainty in agrofood chains (S1)
Food security, food safety and nutrition (S1)
Advanced courses in agronomy, agricultural economics, ecology and food sciences (S1)
Advanced courses in research methodology (S1)
Project management (S1)
Multidisciplinary research projects (S1)
Five to six-month internship in a research lab or enterprise / Research essay (S2)
Research Institutions & Industrial Partners
The program benefits of a unique research and professional environment. It is supported by the Toulouse Agricampus consortium which federates 8 universities and research institutes. The teaching staff is composed of faculty members who are part of major French research laboratories and institutes, and of international guest researchers and professors. The very dense and diversified local network of agricultural and food companies offers to students many opportunities to conduct real-life case studies, research-development projects tutored by experts, and internships.
The Agrofood Chain program is designed to train future researchers and executives aiming at international careers in the private or state sectors of agriculture, food, environment and non-food valorisation of agro-resources. Researchers in food enterprises and agricultural research institutes, experts in governmental and international institutions, academics, associates in consulting firms, advisors in farmer organizations are examples of job positions hold by former students.
After their Master degree, about one-fourth of the students enroll in a Ph.D. program in the areas of agricultural and food sciences.
Contact
masteragrofoodchain@gmail.com
Application
Deadline:
30 May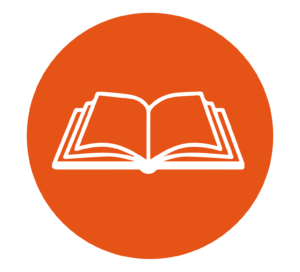 Language
Language
Courses are taught in English
Fees
(reduction down to 5000€/year for academic partners and selected students)
Masters of Science are national degrees accredited by the French ministry of higher education

Further studies: PhD program (3 years)

All MSc Degree holders are allowable to take a step forward in the academic track to get the PhD degree

Pre-requisite: Bachelor's degree
Toulouse INP offers scholarships through a reduction of fees. Students can apply to different other scholarship programs (governmental scholarships, European student mobility programs, French Eiffel and French embassies' scholarship programs, training support programs from private foundations and companies)
Curriculum vitae
Motivation letter
Certified academic transcripts
Certified copies of academic diplomas (Bachelor diploma or equivalent)
Photocopy of passport or ID card
English language test for non-native english students (TOEIC 750, TOEFL 80, IELTS 6.5)
How to candidate?
Direct application by e-mail
Download the application form (pdf) and send it by email to: masteragrofoodchain@gmail.com
with all the required documents until the May 30th.